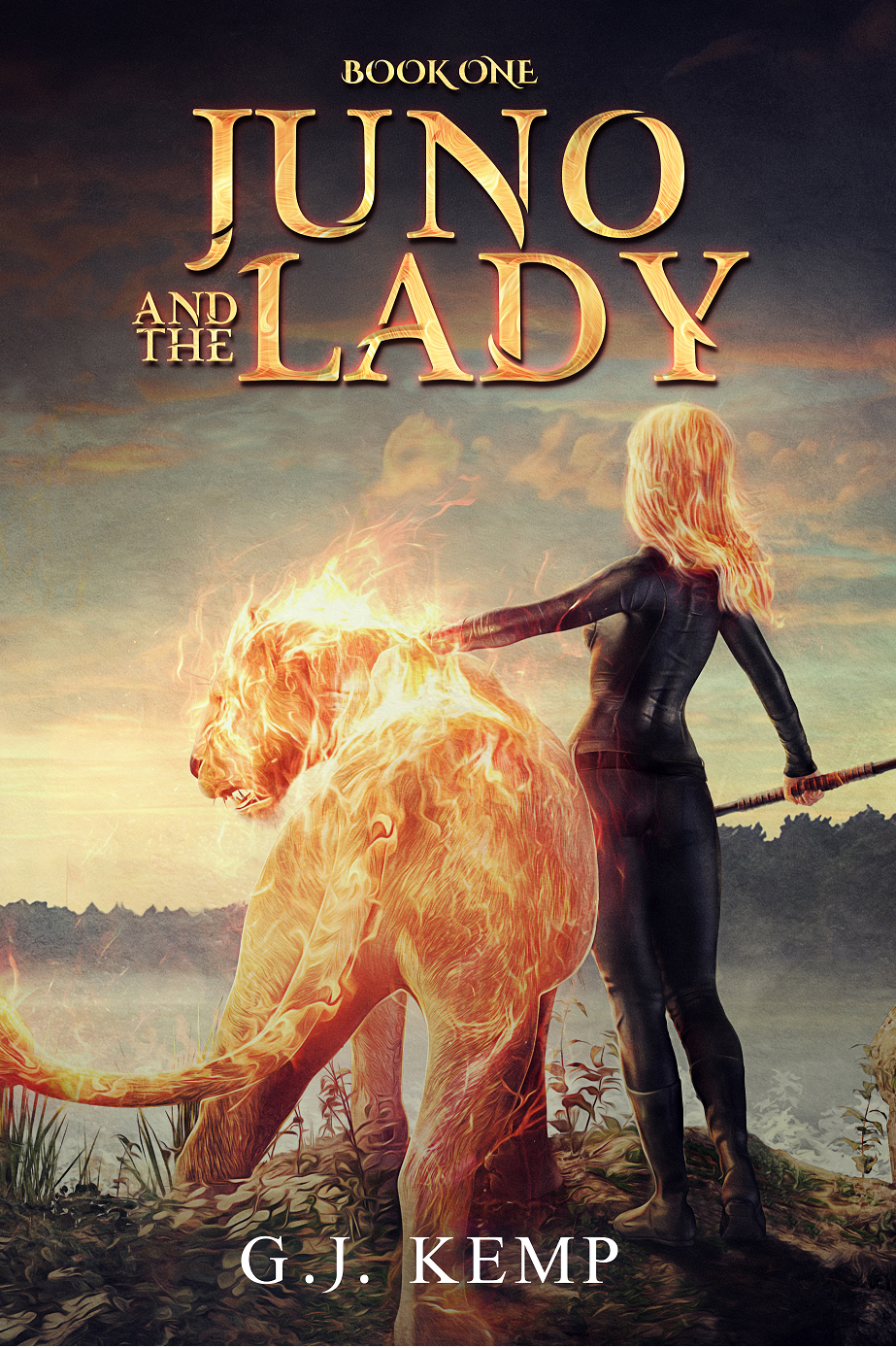 Juno's beloved Petra is dead.
Petra's replacement, the mysterious Lady, has put Juno's best friend Tilly under a dark spell that has left Juno with nobody she can trust.
With only Chax, her kitten, for company, Juno escapes from her school to a town at the bottom of the cliffs.
A town ruled by men.
Alone, scared, and without friends, Juno feels an unknown power growing inside her. A power she knows she will one day have to harness. With all lost, a dark figure from within the shadows cups her mouth and whispers in her ear to keep quiet.
Juno joins her new friends but just as she starts to learn how the world really works, the ill-tempered Dr Viktor demands an audience.
Juno and the Lady is a young woman's journey into a land of the old ways, where men rule, and women are property.
With unlikely friendships, forbidden love and burning magic, can Juno change the conventions of old? Can she save the town? And will she figure out who the Lady truly is?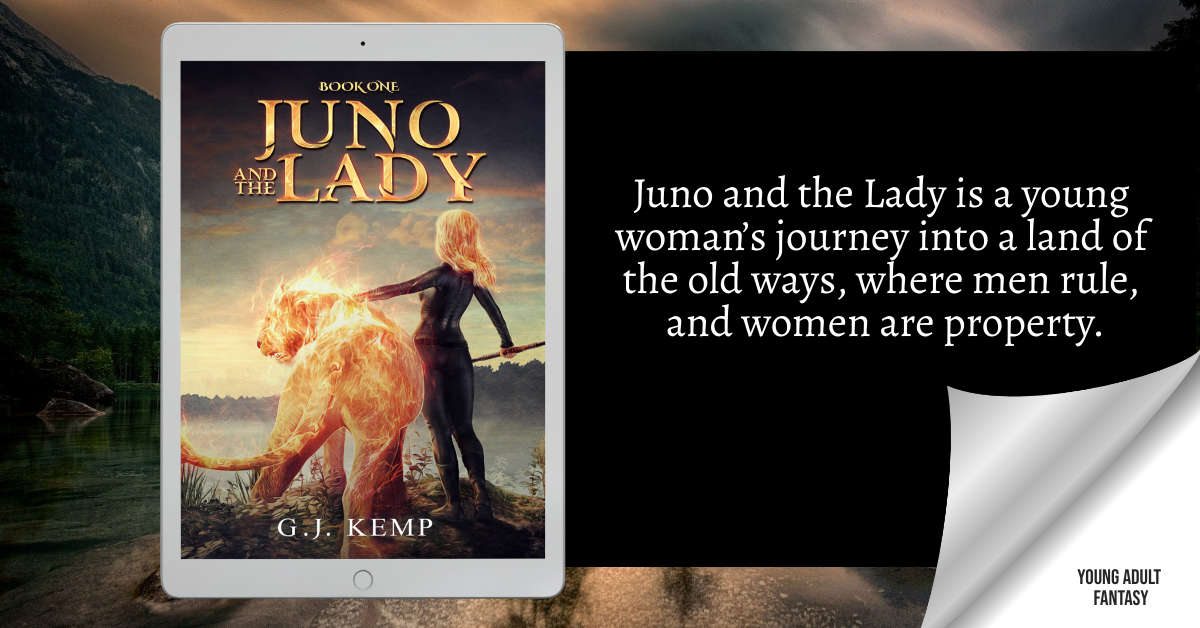 Excerpt
Juno extended her Jo, hooked it behind Miles's feet and pulled, bringing him to the ground. Her Jo pointing at his throat, Juno smiled. 'Girls can fight too, you know.'
Miles held both hands up. 'They shouldn't have to fight.'
Juno offered him a hand. 'It is not up to you to tell us what to do any more, Miles. Chloe is our leader. She leads me, and right now she leads you too.'
Miles grabbed Juno's hand and pulled himself to his feet.
'We are not weak little girls, Miles. Look around you. Who is saving who here?'
Miles placed his hands behind his back and looked up into the sky. After a moment he looked at Juno. 'It is all I know. Dr Viktor taught me I should always protect women and they should never fight.'
A smile spreading across her face, Juno spread her hands. 'And tell me, Miles, who is going to protect you from me?'
A smile crept across Miles's face. He reached up and scratched the back of his head. 'It seems the teacher has become the pupil.'
My thoughts
I picked this book to read because of the cover. I agree with G.J. Kemp, that Andrei did a fabulous job on this cover. It entices readers to open the book, flip to the back to read the blurb, or like me agree to read the book blurb unread.
Juno and the Lady is a battle against the patriarchy utilizing the world of fantasy to achieve its intent. When I first started reading the story, I thought Juno was a lot younger than what she must be to fight and accomplish everything she does in the story. Juno has to fight not only what males think of females, but also what females think of themselves. What society deems "acceptable" is also on the table for debate.
The beginning of the story has Juno battling boys and her own classmates that she lives with, because she is female, orphaned, and poor. Then her protector is suddenly taken from her and Juno's in for the fight of her life. This fight leads Juno into a whole new world where she meets a slew of new people, and they are fascinating.
G.J. Kemp collects an interesting assortment of people to help Juno on her growth as a person and her quest to save her best friend Tilly. The battle scenes are good. The friendship between Chloe and Juno is awesome. I find the character of Billy interesting because throughout the book it seems as if he is interested in Juno, and she in turn, and then there is a swift change in flow at the end that feels like whiplash and left me with a wtf moment. (chuckle) There is a lot of carnage in this story and the death of secondary characters so be warned.
There seems to be some groundwork being laid for a second book as there are questions left unanswered at the end of the story. There is no cliffhanger, but there are strings left dangling. Juno and the Lady is an adventure that is at times funny and scene chewing with action. It is a fantasy filled story filled with fire, friendship, and the hopes of town to change the world.
I received a free copy of this book and I am writing a review without prejudice and voluntarily.
Get it free on Kindle Unlimited!3
Purchase Links
"As a Bookshop and Amazon Associate, I earn from qualifying purchases." at no additional cost to you.
Giveaway
Win a signed copy of the book!
Further Details:
Published by SilverWood Books, 9787800420847, September 16, 2021
Cover Design by Andrei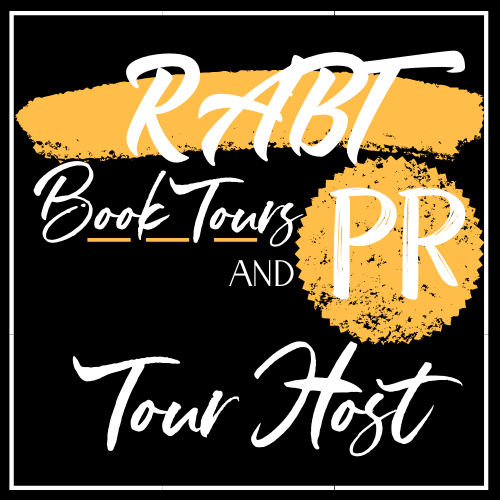 Series: An Acre Story #1; Settings: Farmacre
Pages: 396
SC: Black, Non-White